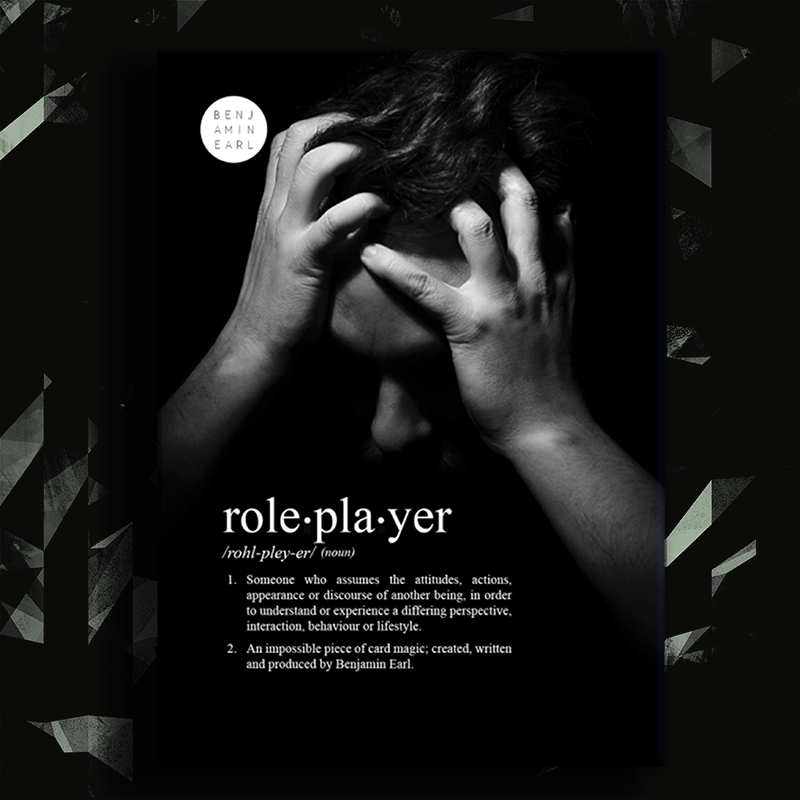 Roleplayer by Ben Earl
A spectator freely names any card. They shuffle the deck multiple times and attempt to cut to their card by luck—they are unsuccessful.
The performer now asks them to remove some random cards; when the spectator does this, not only do they find their freely named card… but they also find the other three mates! This all happens in their hands… and without the performer touching the deck!
"A gem of the highest order."
- Michael Vincent
Delivery: 46 Page PDF Ebook.