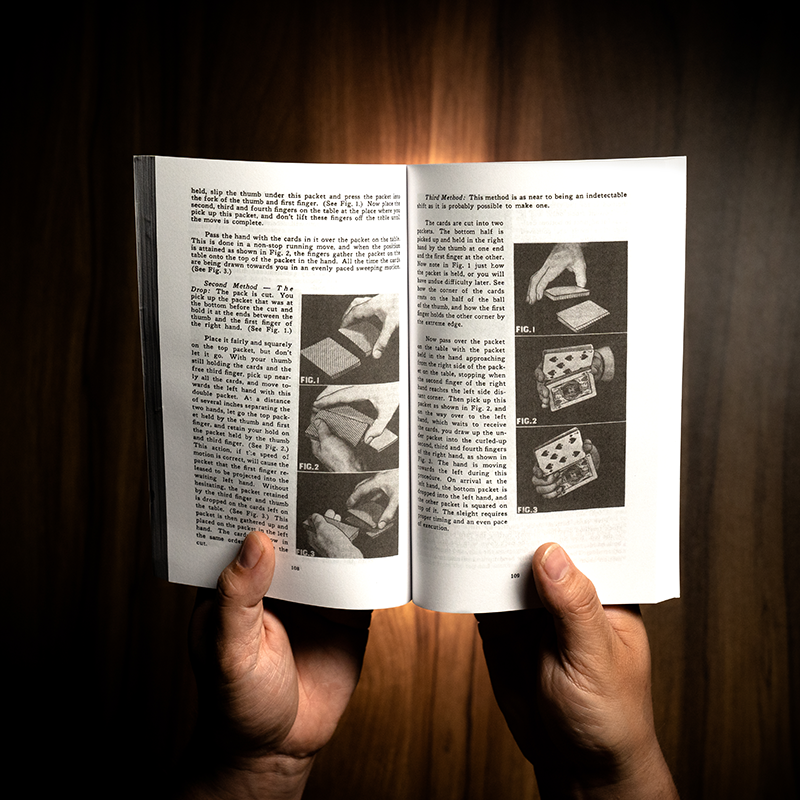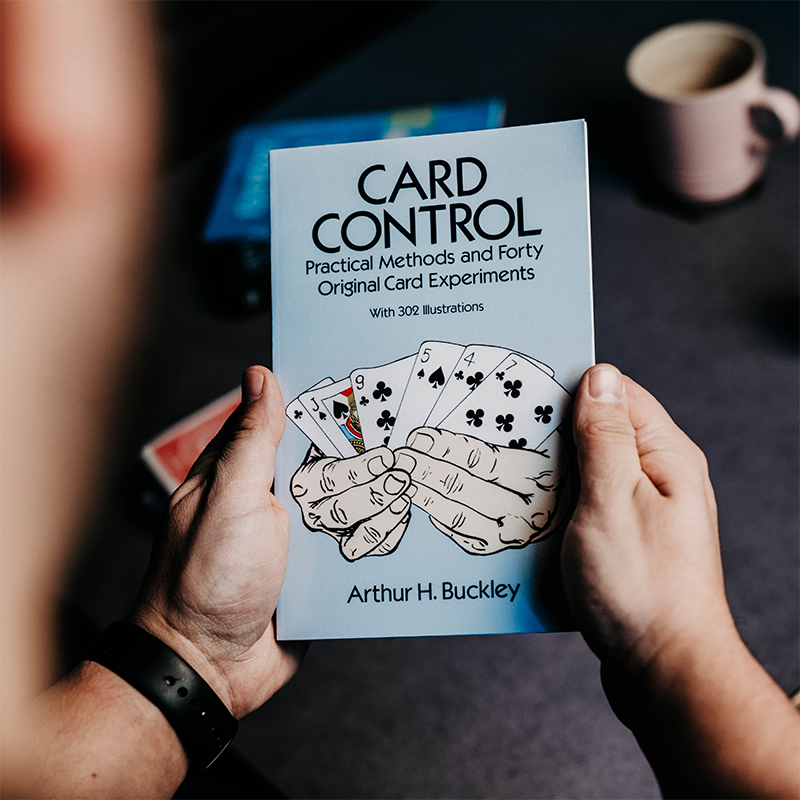 Card Control by Arthur H Buckley
An absolute must for any card magician worth his salt, 'Card Control' is not for the faint hearted. Beginners will balk at a book written in the 1940's, believing that any practical applications would now be in video form - which is how this book manages to astonish even those who consider themselves 'learned'.
Busting out brazen - yet deceptive - sleights like the Greek Shift as a force, maintaining a break while springing the cards, palming from the center of the deck, performing a shift during a shuffle and a top card peek from mechanic's grip with a rubber band around the deck - Buckley's Card Control will set you up for an unfathomable familiarity with pasteboards.