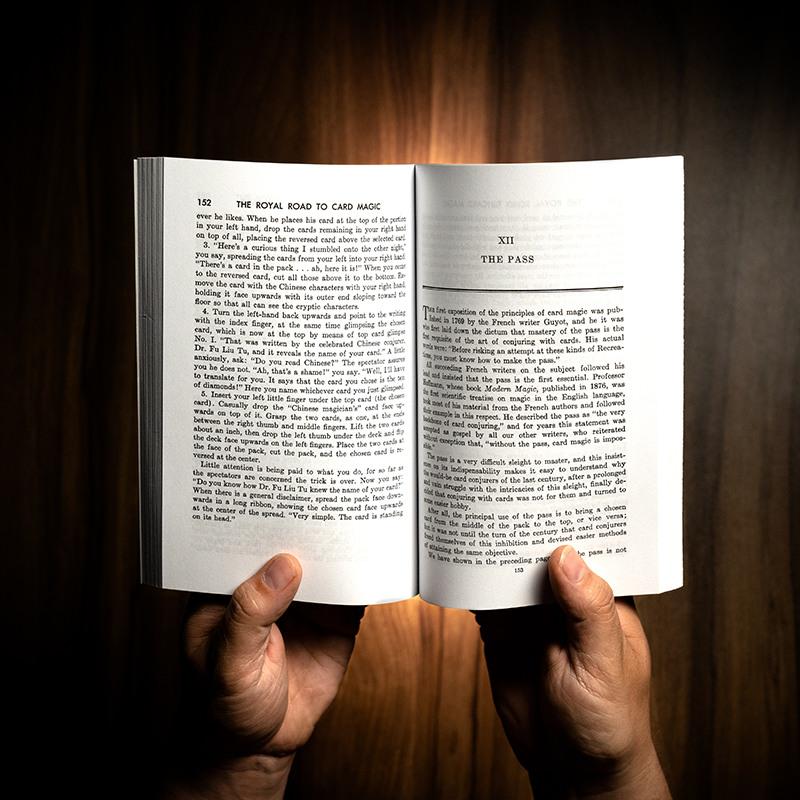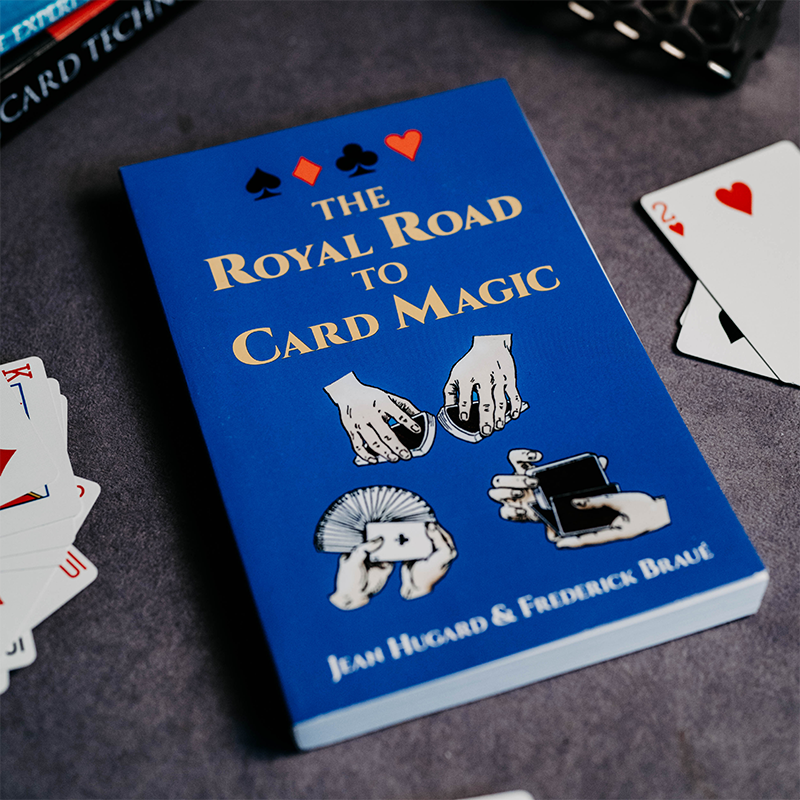 Royal Road to Card Magic by Jean Hugard and Frederick Braue
Possibly the most ubiquitous book in all of magic, 'Royal Road' is by far the most recommended launching point for any beginner's journey in card magic. It covers the basic sleights required to dazzle with a deck of cards, without requiring an extra thumb on each hand.
From self-working card tricks through sleights taught then utilized in real performance by means of a progressive accumulation of learning, Royal Road to Card Magic lays the groundwork for a lifetime obsession with magic.
"Over the years I have taught magic to a lot of beginners and the first thing I ask them do is go out and get a copy of Royal Road to Card Magic... the information you studied here will be a solid foundation for future growth in the art."
-Bill Malone