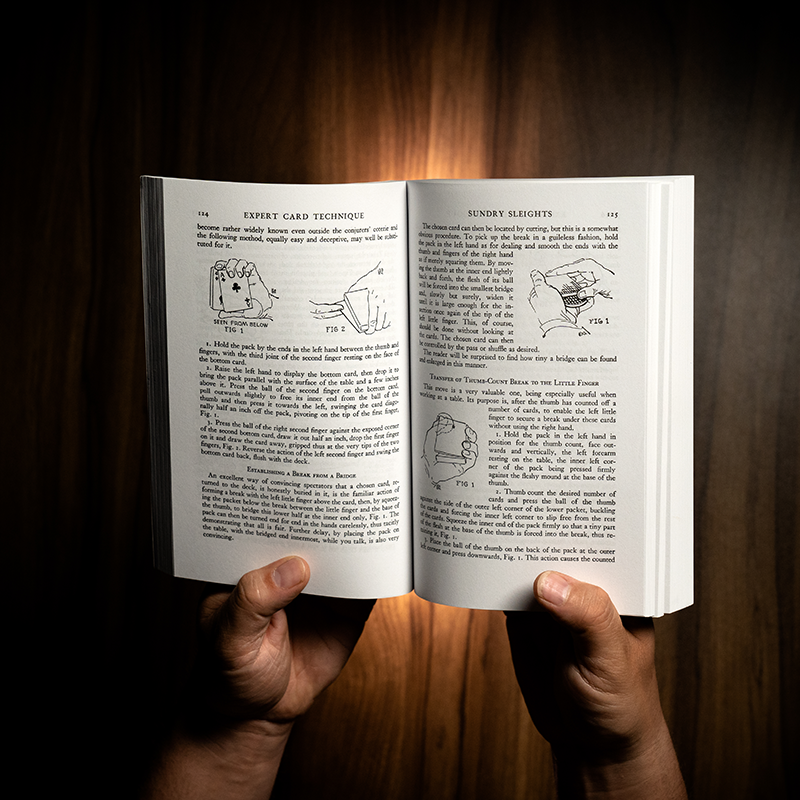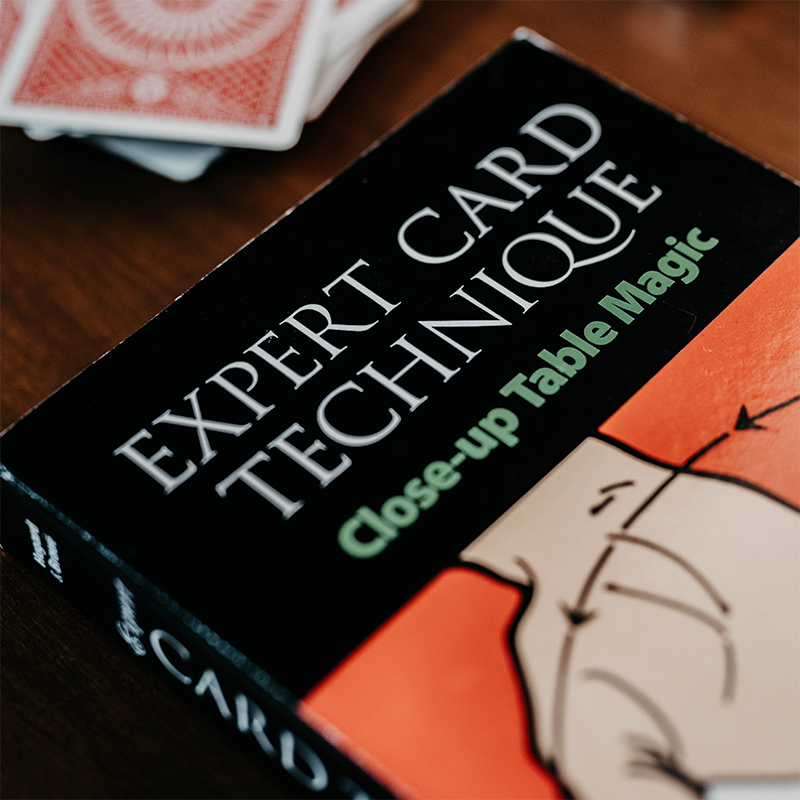 Expert Card Technique by Jean Hugard and Frederick Braue
In this definitive work on card technique, step-by-step instructions teach you the correct methods for the basic manipulations and the more advanced flourishes, and only then allow you to learn tricks.
Often touted as one of the top 5 'Desert Island Books' for magicians, it's a combination encyclopedia of both simple and knuckle-busting card moves, and a treasure trove of effects inspiring the world's greatest card magicians - Juan Tamariz, Dai Vernon and Jack Merlin to name just three.
This is not a book for those 'wanting to learn a few tricks' - though it certainly over-delivers on that aspect. It's a reference for the dedicated card mechanic, inspiration for the cardician and bedtime reading for the move-monkey.